PHP Training With Live Project at Magnet Brains Bhopal
PHP is a Open Source programming language that is used to build advance dynamic web applications. PHP is very poplar and used by small and big corporations all over the world.
The purpose of training at Magnet Brains is to focus on practical application development with live projects rather than just focusing on syntax of the programing or theoretical knowledge.
We are going to cover everything from zero to last part of the training.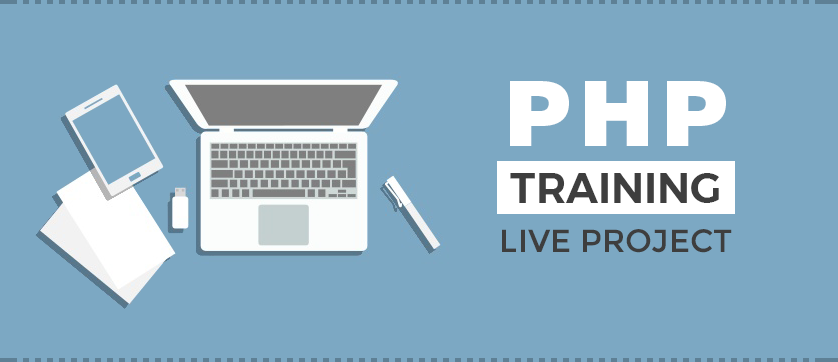 PHP Training Curriculum With Project :- (Duration 2 Months)



HTML – Static Websites
CSS – Website Designing
PHP with OOPS
MySqli – Database
JavaScript – Client Side Scripting Language
WordPress
SEO

Get Certificate after training of Magnet Brains Software Technology Pvt. Ltd.

Course Detail:



HTML is used for creating static websites but websites looks good only if they have good designs, so for designing purpose we use CSS (Cascaded Style Sheets)
PHP is free and open source programing language and used to creative dynamic web pages. PHP support all the OOPS concept. PHP interact with Database Mysqli to perform CRUD (Create, Read, Update, Delete) operations.
JavaScript is a client side scripting language that is used for interactive websites and used for validation of data.
WordPress is a CMS (Content Management System) used to create dynamic websites. It's a ready to use system that comes with themes and plugins and lot of functionality. You can use the functionality as per your needs.
SEO – Search Engine Optimization used for digital marketing purpose and very popular over the internet. It's a process to bring your website at the top of search engine optimization.
Office Address:
Magnet Brains Software Technology Pvt. Ltd.
E-3/49, Arera Colony, 10 No Market, Bhopal, 462016
Mobile Number: 7869206149, 8109349123
Join Now PHP training Course at Magnet Brains Bhopal