Festivals At Magnet Brains​
This Eid we had one of a kind event of traditional day. Everyone dressed in their best traditional attire as there was a Ramp walk and everyone just set the fire on the ramp.
After that there were some games organized by Vini mam & Sneha mam. They divided the members of our company in set of groups. Then, one member from each group was asked to pick a clue card from the bowl and the team were to perform whatever the task was written on that card.
It was the time of Group – 1 to pick the card from the bowl and they were asked to dance on the famous songs of Govinda. Check them out it the videos –
http://Array
In the same way, every group has to do the thing that they pick out from the bowl. Likewise the event of TD were performed in Magnet Brains.
We have also celebrate Diwali festival in the company. I remember we had a rangoli competition were again everyone was aligned in a group to create beautiful rangoli's in office premises.
Everybody were so dedicate in their rangoli creation task as they all want to get themselves FIRST. But guess what the rangoli pics were uploaded on company Facebook page and the winner will be decided by likes & comment that we receive from Facebook.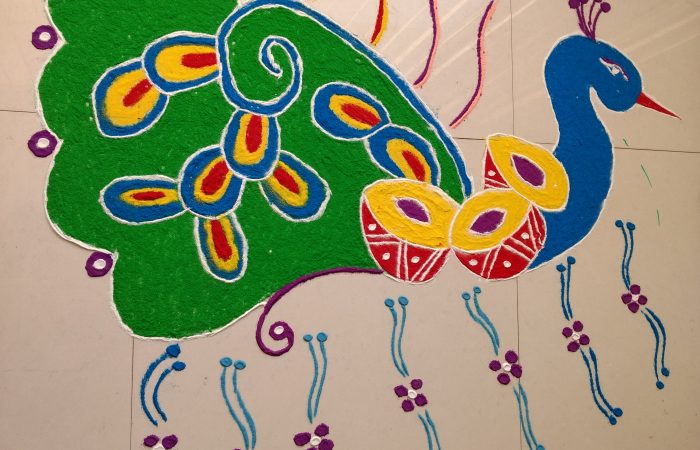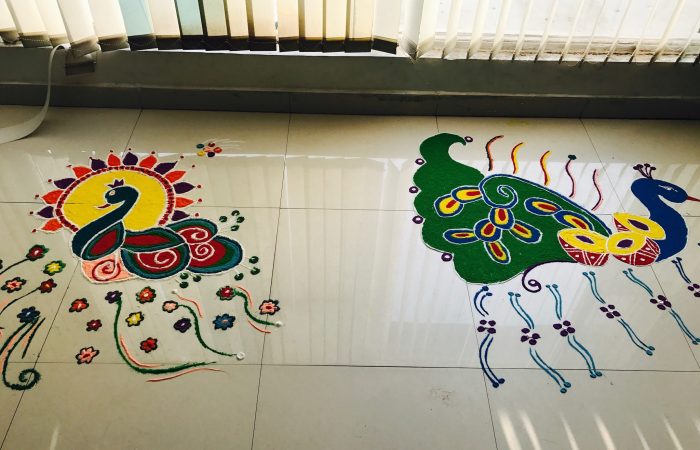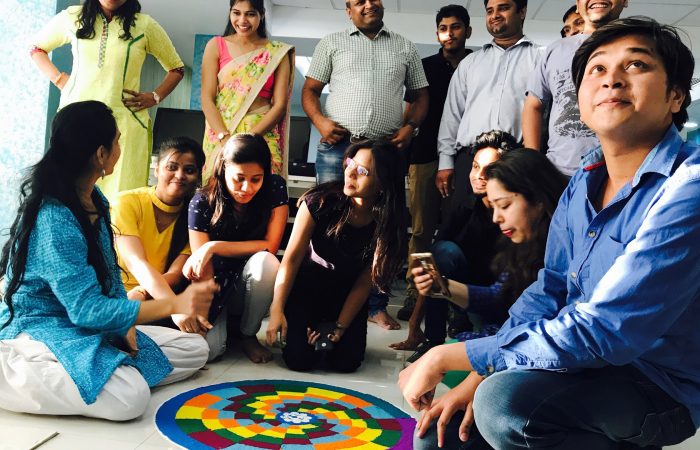 We waited for a week! 
And finally the day came when we got our Winner!! 
The first position was stolen by the Digital marketing team of the company. (As they are good in the marketing, so how they can let anyone win. But no doubt their rangoli was also unbeatable.)
I feel Magnet Brains has become my second home as we combinally celebrate happiness, stress, and every phase that we face.
Spread the word