A family that eats together, stays together!​
At Magnet Brains, we celebrate the joy of being a family. We work together, share our views, have lunch together. That's how our daily routine cycles.
But, haven't you heard of our childhood poem "All work and no play makes Jack a dull boy"? Well, that's what exactly happens when you work for almost 8 hours a day.
But, but, but, put a pause on your thoughts over here because we believe in the saying 'Work hard & party harder' and follow this religiously.
Isn't it a perfect phrase and an absolutely perfect solution to kill the dullness & enlighten the atmosphere?
We work while we enjoy. A special get together named as Potluck, was organized which not only refreshed us but involved our participation in this activity.
In this Potluck, all the employees were asked to present a dish that is cooked by their own. Not only this, after tasting all the dishes only one dish will be entitled as "The Best Dish"
Isn't it an amazing way to spread positivity in the environment? Ever Since we were informed about this Potluck, we were so excited to serve the best dishes. And guess what? We created a proper sheet to discuss the dishes we are going to bring. Well, we leave no space for inefficiency.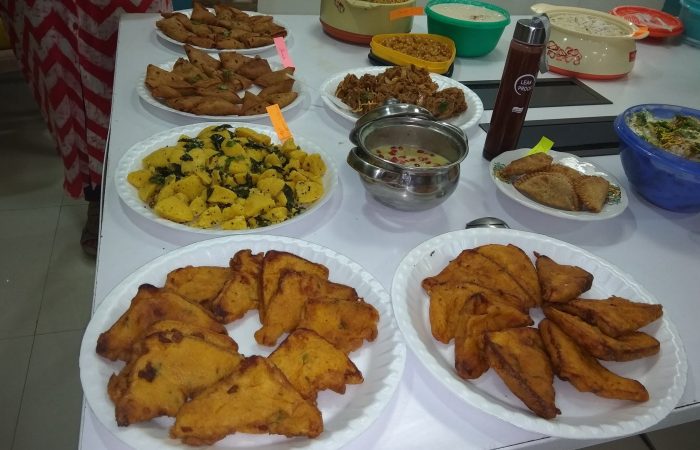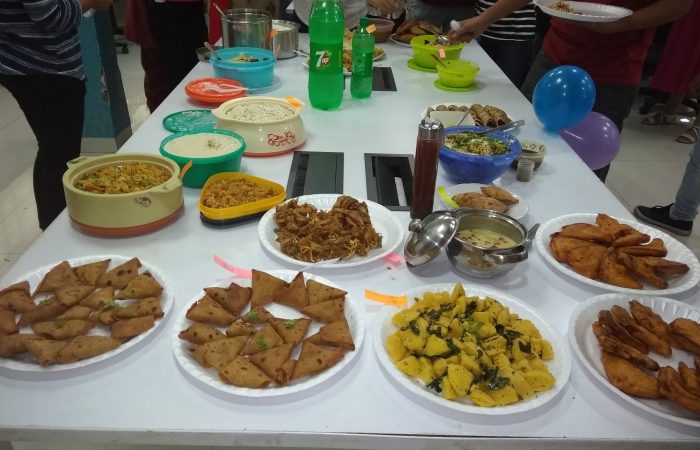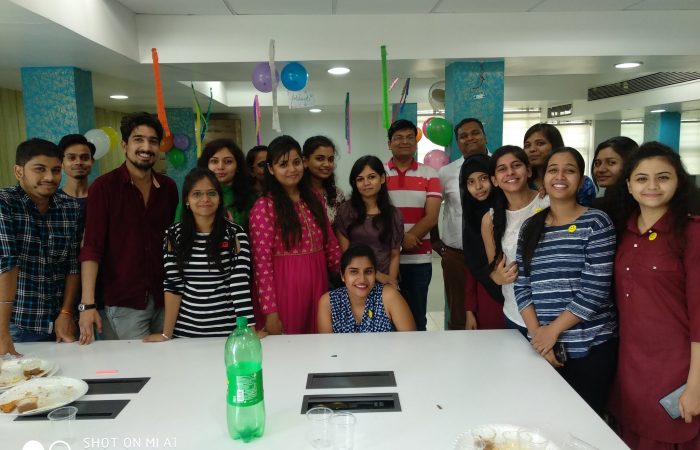 It was a whole lot of tug of war to win the best dish title.
And no doubt, we are "Brainies". We showed up with the best-cooked dishes and served them with love. There were so many dishes that it became difficult for us to choose what to eat and what not.
Everyone was like Confusion… Confusion! Should I eat veg biryani? White sauce Pasta? Samosa? No no no no… Kheer is a must! Everyone's praising it.
We had a gala time indeed. But wait, the fun doesn't end here. Now comes the analyzing round. Lol, a bit technical over here as well, you see.
So, yeah. The question is, who will decide which is the best dish? Even Pankaj Sir & Neeraj Sir cooked the dishes.
When in doubt, vote it out! All the employees were requested to submit the names of the three best dishes they have tasted. Now that's where the funniest part of the spree lies. Everyone was struggling to make their dish win somehow.
Hey friend, you know na I woke up at 5 to cook this dish? Hey, I stayed up till 3 am to prepare for this dish! DO VOTE FOR MY DISH! These were the sought of indirect bribes, buttering & warnings we came across while voting.
Amongst the dishes, Kheer stole the game like a pro! And it won the Best Dish title. While there were other runner-up dishes as well.
Finally, a fun-filled day came to an end. It was a pure bliss and joy!
Wait a sec, how can you call it a day when you haven't clicked selfies??? They are a must. Don't you think so? And the photo session was initialized. After clicking a lot of pics as a token of remembrance, we went home.
This Potluck indeed brought us all together and made us forget about the fatigue & tiredness.
Spread the word