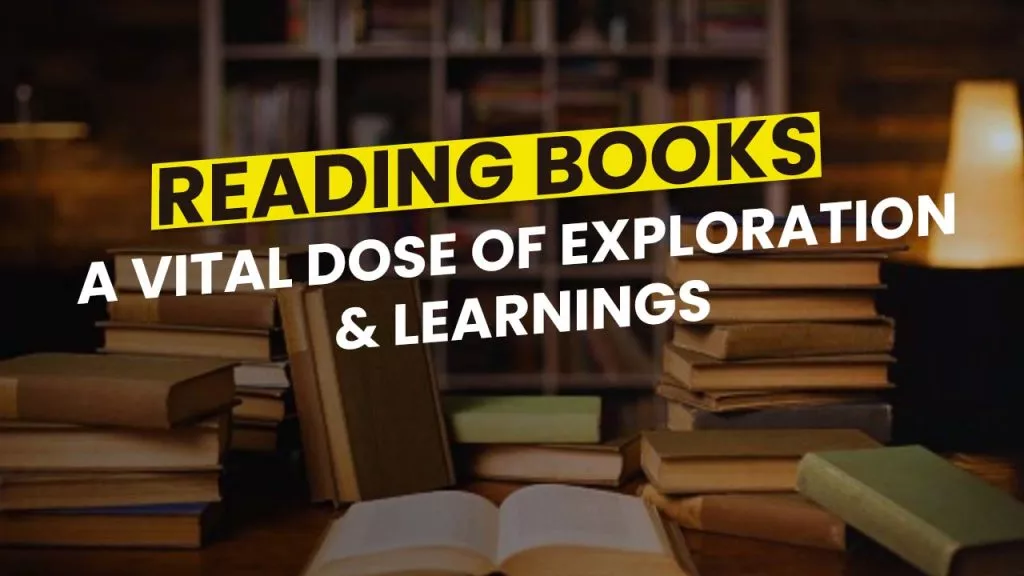 Books have the capacity to transform lives, widen horizons, and impart new knowledge.
Early formation of positive habits can help to create the foundation for a successful future. We engage in many activities on a daily basis, yet only a small number of them stick with us as we develop.
We should all make reading one of these habits because it not only broadens our information and enlightens our thinking, but it also improves our language abilities and vocabulary. It can be relaxing and stress-relieving to read the literature you enjoy. Your horizons are broadened by reading, and you get access to a wealth of information.
What exactly changes your brain when you read?
Through a sophisticated network of circuits and signals, reading stimulates the brain. Additionally, these networks get stronger and more sophisticated as you get better at reading.
The brain operates under the same "use it or lose it" tenet as your muscles. If you don't consistently engage in mental exercise, your cognitive talents can deteriorate. Consequently, reading daily helps maintain their health and strength.
A Small Room Full of Books is Not a Small Room at All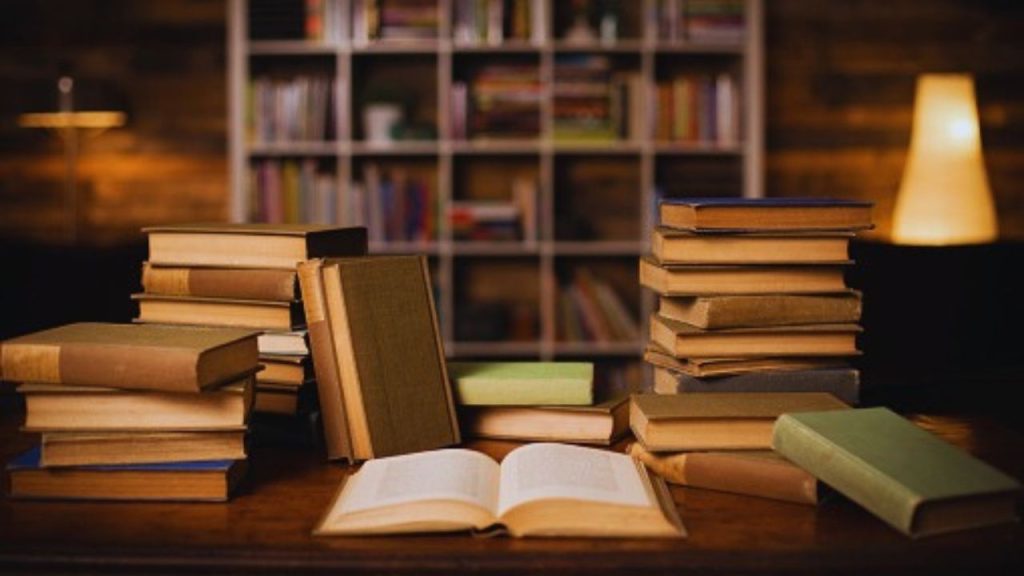 Reading Books: A Vital Dose of Exploration and Learnings
Many are unaware of how profoundly altering reading can be. In this post, we'll go over a few advantages of daily reading and demonstrate how it may enrich your life in ways you never imagined!
Here are the principal advantages and the significance of reading for all ages:
You Can Improve Your Memory and Concentration by Reading
Because it stimulates your brain, reading books can help you focus and improve your memory. Your memory and attention span are enhanced when you read since you must continually retain details and follow the plot.
Levels of Stress and Anxiety Can Be Reduced by Reading
Reading can lower stress levels, according to studies. This is due to the fact that reading causes your body to relax and keeps your mind engaged with the story, both of which lower your tension and anxiety levels.
You Become More Educated and Knowledgeable Through Reading
Reading introduces you to new ideas and facts, which broadens your perspective and increases your level of understanding. By reading, you can learn about other cultures, history, and different points of view. This makes you a more well-rounded and knowledgeable person.
You Get a New Perspective on Life After Reading
Reading enables you to observe things from several perspectives, which changes how you perceive the world. It also enables you to comprehend and relate to the experiences of others. This allows you to view the world differently and provides you with a new perspective on life.
Reading Improves Your Vocabulary and Writing
Your vocabulary grows as you read because you are exposed to new words and ideas. You can discover new words' definitions and how to utilise them in your own writing by reading. This broadens your vocabulary and improves the effectiveness of your communication.
Reading Improves Critical Thinking
Reading allows you to evaluate other points of view, which aids in critical thinking. You must continually assess the information you read and make conclusions. Your ability to think critically is enhanced by doing this.
You Get a Break From Technology When You Read
We are always surrounded by technology in today's environment. We can go into another world via reading to escape from the stress of our daily existence. This provides us with a much-needed vacation from technology and relieves tension.
Reading is Good for Your Mental Health and Quality of Sleep
There are several advantages of reading for mental health. It can aid in enhancing attention, concentration, and memory. Additionally, it may lower stress levels and improve the quality of sleep by calming your body and mind. Reading has a beneficial effect on mental health and can advance general health.
A Sense of Accomplishment is Given by Reading
You always feel proud of yourself after finishing a book. This is because you've finished something difficult but worthwhile. It gives you a sense of success and raises your self-esteem to read.
You Have Something to Looking Forward to When You Read
You have something to anticipate as you read. There are always new books available to read, which can add to the thrill and expectation. Your outlook will likely get better as a result, and you'll become more upbeat.
You Are Happier and More Positive After Reading
You become happier and more optimistic when you read because it has so many advantages. For instance, reading promotes mental health, lengthens life, and combats depression and anxiety. An overall happier and more optimistic life is influenced by all of these elements.
A Free Source of Amusement Can Be Found in Reading
You can access numerous free books online, make use of tiny free libraries, and borrow books from your neighbourhood library. This implies that you can gain from reading without having to pay any money. As a result, reading is a very cheap kind of entertainment.
Reading Books: A Vital Dose of Exploration and Learnings
To conclude, as you can see, regular book reading can have a significant positive impact on your life. Picking up a book and reading every day is a terrific place to start if you're seeking to do better in any area of your life. So why are you still waiting? Start reading right away to reap the rewards that will change your life.
Read more relevant articles.
Hibernation: Meaning and Reasons Behind Animals Hibernation
Crying: Meaning and Scientific Reasons Behind Crying
Follow us on
Instagram
Facebook
Twitter
Telegram
Feel free to reach out in case of any feedback or queries.
Happy to help!