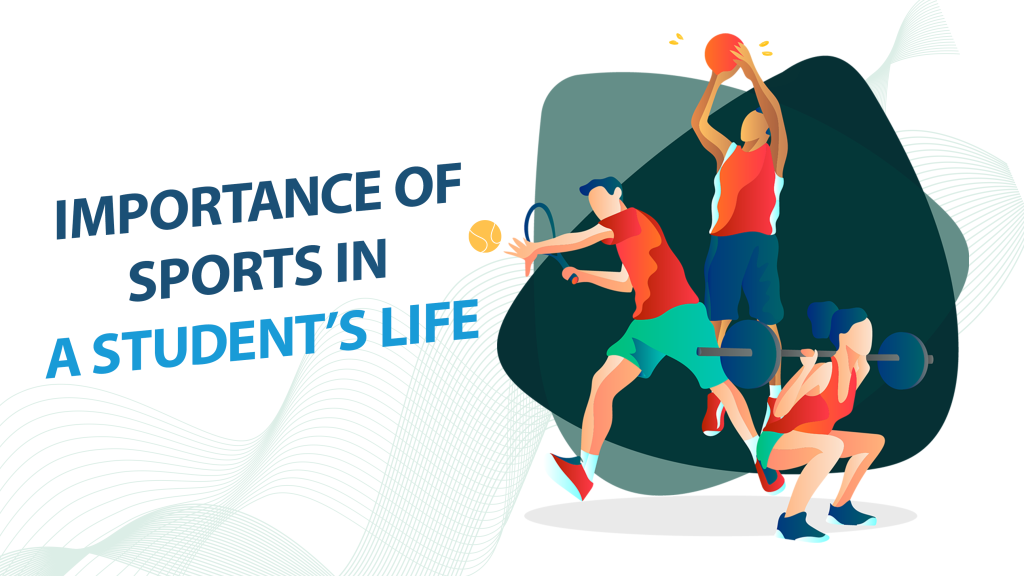 It is a fallacy that you must constantly be studying in order to succeed academically. There is great importance of sports in a student's life to excel.
According to numerous studies, physically active people maintain better health and score exceptionally well on tests of intellectual abilities. According to research, your mental abilities improve the more you exercise.
Sports have long been thought of as a means to stay in shape and healthy, but they also have other benefits. Today, participation in athletics is crucial for students' entire development. The many sports they participate in help children develop life skills like teamwork, discipline, perseverance, patience, and self-confidence and get them ready for challenges in life.
Importance of Sports for Overall Development
Students have the opportunity to develop their physical and mental skills through sports in order to attain their personal goals. A student's education begins at the basic level, and sports assist young children in building a solid mental and physical foundation.
Through a variety of health advantages, sports also support academics. Students who exercise report feeling more invigorated and having improved memory. They are better able to concentrate when studying as a result, whether at school or at home. It is sufficient to say that participating in athletics benefits students' academic performance, whether it be through improved attitudes or abilities.
Health and Physiological Benefits of Sports
Students who participate in sports reap numerous physical advantages in addition to intellectual advancement. Leading a happy and healthy life can be greatly influenced by engaging in a variety of physical activities.
Participating in sports can help students maintain a healthy mental and physical balance in addition to preventing chronic diseases. It enhances mood and increases energy levels which helps to be focused and mindful. Exercise causes your body to release feel-good chemicals like dopamine and serotonin to help reduce stress and anxiety.
Sociological Benefits of Sports
In addition to their physical advantages, games and sports help people enhance their social and personality skills. Students who participate in sports regularly form close relationships with their classmates. This is due to the fact that students must work as a team, which teaches them leadership abilities for goal-setting and character development.
It fosters greater social interaction, self-esteem, and a more upbeat attitude toward life in them. Participating in sports not only improves a student's physical and mental health but also their life skills. When pupils participate in any sport, skills like tolerance, cooperation, perseverance, discipline, and confidence are fostered.
These abilities are equally crucial for managing and studying. They cultivate respect for one another, integrity, commitment, and expressions of gratitude. This signifies the importance of sports in a student's life to excel.
To conclude, athletic prowess and academic accomplishments go hand in hand. It aids in the holistic growth of an individual and results in total personality development. Sports have various educational advantages that go beyond the physical.
Read more articles on effective study tips.
How to Study for Exams with the Pomodoro Technique
Exam Time Study Breaks to Boost Productivity and Focus
Visit us at – https://www.magnetbrains.com/
Our YouTube Channel– https://www.youtube.com/c/MagnetBrainsEducation
Follow us on
Instagram
Facebook
Twitter
Telegram
Feel free to reach out in case of any feedback or queries.
Happy to help!